SIGMA Equipment appoints Michael LaGrange to Operations Director
RELEASED: 9/12/2017 10:00:00 AM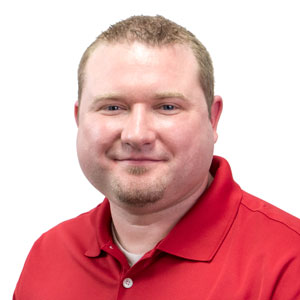 SIGMA Equipment, in Evansville, IN, announced today the appointment of Michael LaGrange to Operations Director.
LaGrange brings with him 11 years of experience in procurement, supply chain, packaging and manufacturing management.
LaGrange will oversee various departments within SIGMA Equipment, including Warehouse, Logistics, Shop, SIGMA Surplus, and Maintenance. "Our departments have grown a lot in recent years, and I'm excited for Michael to bring his expertise to our processes," said company president Rob Palmer.
As part of his new role, LaGrange will expand the activities of SIGMA Surplus, SIGMA's parts and components division. His previous experience equips him with skills to develop strategies to maximize efficiency while coordinating large teams.
"Companies often overlook the value of their spare parts inventories," said Director of Operations Michael LaGrange. "SIGMA Surplus offers a way to quickly and easily turn those components into immediate income."
LaGrange earned a Bachelor of Science in Electrical Engineering from the University of Southern Indiana in 2006. Prior to joining SIGMA, he worked with Bristol-Myers Squibb and Mead Johnson for 11 years. Michael and his family are a great addition to the SIGMA family.
###
Celeste Gossmann
Marketing Specialist
P: (812) 303-8383
Founded as Sigma Packaging in 2003, SIGMA Equipment serves manufacturing businesses through the buying and selling of used packaging and processing equipment. Headquartered in Evansville, Indiana, SIGMA specializes in equipment for the food & beverage, pharmaceutical, health & beauty, consumer goods and contract packaging industries. The company pioneered our own online system for connecting equipment buyers and sellers via the internet, engaging the secondary market for packaging, processing and support equipment; SIGMA continues to lead the industry by using the latest technologies to facilitate the marketplace for used equipment. SIGMA Equipment also offers a suite of engineering and technical services in support of the industry's packaging and processing equipment needs.