Cycle Testing

Testing Your Equipment Before Receiving It
SIGMA Equipment offers Cycle Testing for purchased and rented equipment.
Cycle testing offers our customers a chance to confirm that their equipment is working properly, and any necessary changes, updates, or fixes are documented before you receive it. We will create a video of the machine running through a complete operating cycle under power. We then send you the video for approval and based on your preference, a visit to our facilities can be arranged to see the equipment live.
By choosing a cycle test before purchasing, you can gain the confidence to know that your equipment is working effectively before receiving it. However, if you decided that you want additional work done to the equipment, we offer experienced engineering and technical support to work on your machine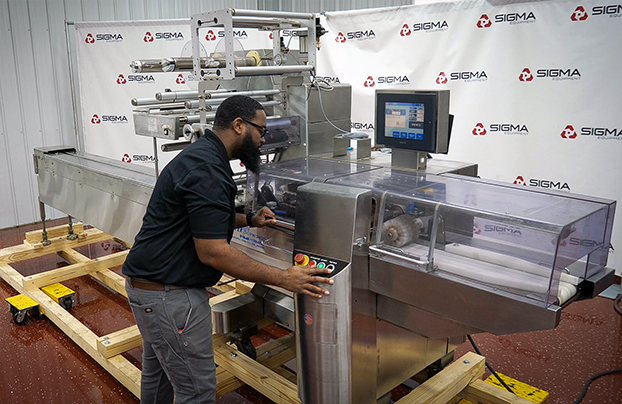 At SIGMA, we are committed to fully disclose any issues uncovered during the Cycle Test, allowing you to make an informed decision about the equipment. We will inform you of any repairs that need to be completed, and give you the option to perform the work yourself. If more work is needed, we can set up an Engineering Project with our staff to make any necessary repairs.
For more information or to sign up for a cycle test, fill out the form on this page, or contact us to speak to one of our team members about your needs.
Cycle Testing Request Form
To request information we gather specific business information so we can partner you with a SIGMA representative that best fits your needs.