Sigma Packaging Hires New Acquisitions Specialist
RELEASED: 7/8/2013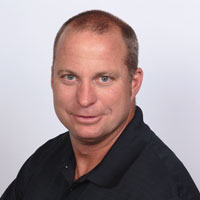 EVANSVILLE, Ind., July 8, 2013 — Sigma Packaging*, an Evansville-based international broker of pre-owned packaging and processing equipment, has hired Craig Knapp as Acquisitions Specialist.
In this newly created position, Knapp will be responsible for leading the company's purchasing efforts, directing the growth of the Asset Management and equipment consignment programs, and working with customers to reclaim value from their excess machinery.
"Craig brings us a diverse skill set with experience in operations, project management and customer relations," said Rob Palmer, Sigma Packaging* president. "As the company continues to grow, we realized how important it was for someone to take ownership of our acquisition programs and expand this area of our business. Craig has the energy and drive to help us achieve those goals, and we look forward to providing more services of value with his addition to the team."
As acquisitions specialist, Knapp will represent Sigma Packaging* while conducting on-site evaluations of current and potential customers' surplus equipment. Acting as liaison between clients and the used equipment marketplace, he will advise customers on their options and assist with the listing and selling processes.
"There are two main reasons I chose to pursue a career with Sigma," said Knapp. "Number one is that they are a growing company. Number two, and the most important, is the company's culture. The team really cares about each other and knows that if we all succeed on an individual level, the team will be successful as a whole."
Before joining Sigma Packaging*, Knapp worked for Berry Plastics, a global manufacturer of plastic packaging products. He served as an Assistant Group Leader for their Rebuild Division and was responsible for managing the corporation's product tooling projects for more than 80 manufacturing facilities.
*Sigma Packaging was renamed SIGMA Equipment in 2015.
###
Celeste Gossmann
Marketing Specialist
P: (812) 303-8383
Founded as Sigma Packaging in 2003, SIGMA Equipment serves manufacturing businesses through the buying and selling of used packaging and processing equipment. Headquartered in Evansville, Indiana, SIGMA specializes in equipment for the food & beverage, pharmaceutical, health & beauty, consumer goods and contract packaging industries. The company pioneered our own online system for connecting equipment buyers and sellers via the internet, engaging the secondary market for packaging, processing and support equipment; SIGMA continues to lead the industry by using the latest technologies to facilitate the marketplace for used equipment. SIGMA Equipment also offers a suite of engineering and technical services in support of the industry's packaging and processing equipment needs.