SIGMA Equipment Completes Construction on New Machine Shop
RELEASED: 1/6/2016 8:20:00 AM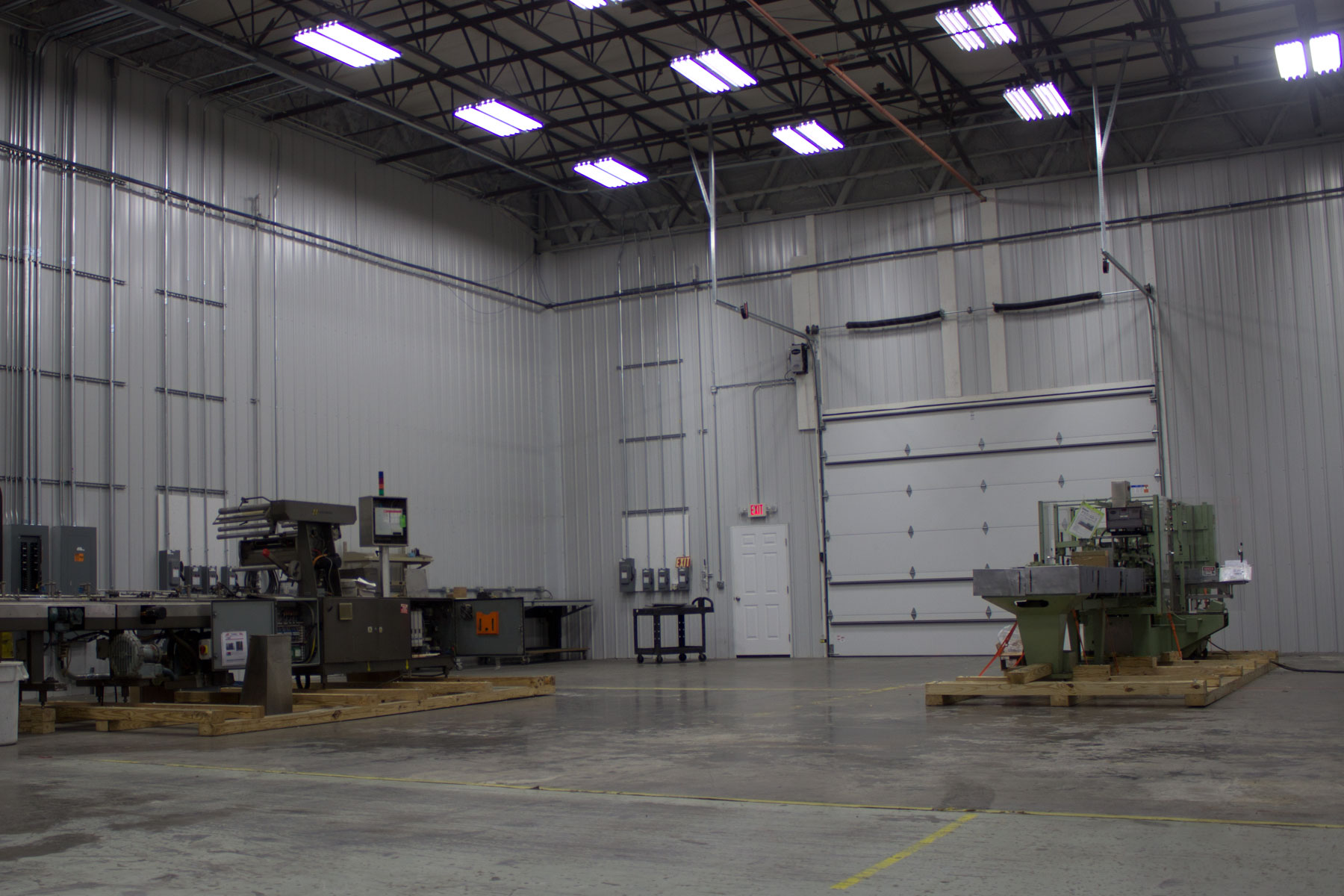 (Evansville, IN) January 6, 2016 -- Today SIGMA Equipment, in Evansville, IN, announced the completion of the final phase of its expansion project that began in March 2015.
The project is completed with the opening of SIGMA's new 10,000 square foot on-site reconditioning and retooling shop and collaborative workspace. The shop is designed to be easily expanded as SIGMA continues to grow.
"A larger shop means that we can work on 15 projects at a time," said Jim Dougan, SIGMA Equipment Shop Supervisor. "With multiple overhead doors, an increased ceiling height, and updated internal tracking software, we are now more streamlined and efficient in powering up and running equipment for our customers."
The shop has six power stations, each capable of handling various electrical power requirements. Each station is also equipped with a high volume air line capable of running several vacuum generators. A new lathe and mill will allow shop technicians to perform more repairs in-house. Photo areas and professional lighting provide a backdrop for recording high-quality videos for customers.
"Our customers don't always have the time to repair and retool equipment on their production floors," said Rob Palmer, SIGMA Equipment Company Founder. "We have the space and the expertise to carry out those services before the equipment leaves our facility, giving our customers confidence when buying pre-owned equipment."
SIGMA Equipment offers various repair and modification services through its machine shop, including set-to-size, repairs and reconditioning, line integration, and tests for functionality and accuracy.
The original 5,000 square foot shop has been converted into a workspace for SIGMA Surplus, a division of SIGMA Equipment that sells spare machinery parts. The first phase of the expansion project, a hub of 19 offices, was completed in October 2015. The total investment for the completed expansion is $750,000.
###
Celeste Gossmann
Marketing Specialist
P: (812) 303-8383
Founded as Sigma Packaging in 2003, SIGMA Equipment serves manufacturing businesses through the buying and selling of used packaging and processing equipment. Headquartered in Evansville, Indiana, SIGMA specializes in equipment for the food & beverage, pharmaceutical, health & beauty, consumer goods and contract packaging industries. The company pioneered our own online system for connecting equipment buyers and sellers via the internet, engaging the secondary market for packaging, processing and support equipment; SIGMA continues to lead the industry by using the latest technologies to facilitate the marketplace for used equipment. SIGMA Equipment also offers a suite of engineering and technical services in support of the industry's packaging and processing equipment needs.