SIGMA Equipment Attending Natural Products Expo - West 2020
RELEASED: 2/26/2020 11:25:52 AM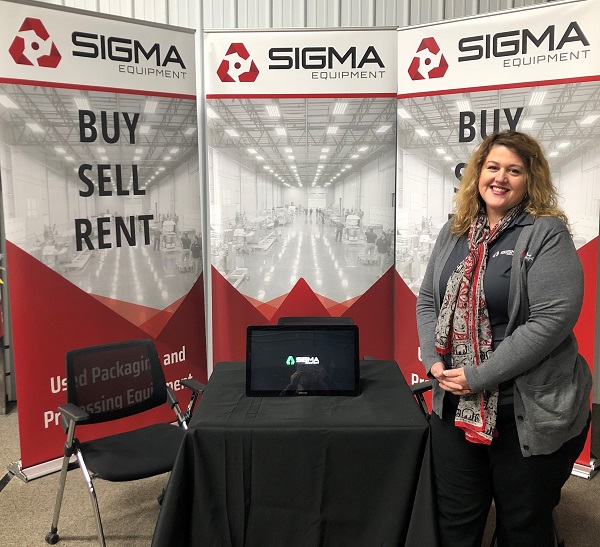 Join SIGMA Equipment at the Natural Products Expo West in Anaheim, California!
RELEASED: 2/26/2020
SIGMA Equipment attending Natural Products Expo - West 2020
SIGMA Equipment is excited to announce that we will be attending the Natural Products Expo - West in beautiful Anaheim, California.
SIGMA will be sending 4 of our seasoned Sales Specialists - Scott Birge, Missy Dougan, Jay Rivera, and Emily Ubehlor. While attending the tradeshow, we will be visiting with current customers and meeting with prospective customers on how we can assist them with their used packaging and processing equipment. This is a great opportunity to learn more about the industries attending such as natural and organic foods, supplements, and lifestyle spaces. It will also show how we can continue to provide great used equipment to those who need it.

"We are really excited to be able to attend this event this year! We will be able to meet with clients on a one-on-one basis and get crucial face time with them and their products. This means we can provide real-time solutions to customers and learn more about this expanding space," said Scott Birge a Senior Sales Lead.

Sr. Account Manager, Missy Dougan stated, "Going out to California is a great learning experience for our team. It gives us the chance to learn about the expanding market of natural foods and products and allows us to share what we know about the used equipment industry. It's a great melding of the minds and we couldn't be more excited to represent SIGMA. Not only are we going to be able to learn on-site, but we are also going to be able to take these new lessons and apply them to help our customers."
SIGMA will be located at Booth #3777 in the main hall of the tradeshow and will be in attendance from March 3rd-7th.
For those who are interested in starting a project with SIGMA Equipment, but are unable to attend the event, please contact us via the following link:
Founded as Sigma Packaging in 2003, SIGMA Equipment serves manufacturing businesses through the buying and selling of used packaging and processing equipment. Headquartered in Evansville, Indiana, SIGMA specializes in equipment for the food & beverage, pharmaceutical, health & beauty, consumer goods and contract packaging industries. The company pioneered our own online system for connecting equipment buyers and sellers via the internet, engaging the secondary market for packaging, processing and support equipment; SIGMA continues to lead the industry by using the latest technologies to facilitate the marketplace for used equipment. SIGMA Equipment also offers a suite of engineering and technical services in support of the industry's packaging and processing equipment needs.